Mt Barker Carols & Fireworks is a terrific opportunity for community and school ensembles
to perform in front of a large and appreciative audience.

Take a closer look at the groups who will be entertaining you this year.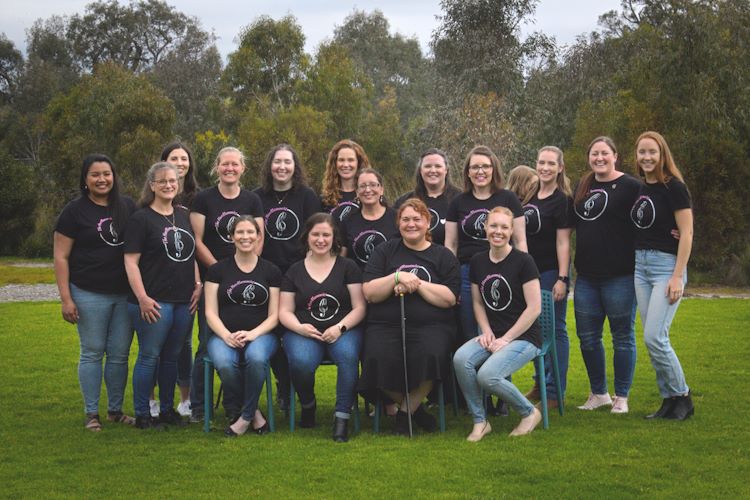 The HarMummies are an Adelaide Hills mums choir based in Mount Barker. The choir was formed at the start of 2021 with the catalyst a post on the local mum's Facebook page. Our mission is to provide a social, supportive and interactive network for mothers from all backgrounds that promotes connectedness and mental wellbeing in the local community through song and music. The choir has changed and grown over the past two years, surviving the unique challenges of Covid as well as the more everyday obstacles of members' returning to work and #mumlife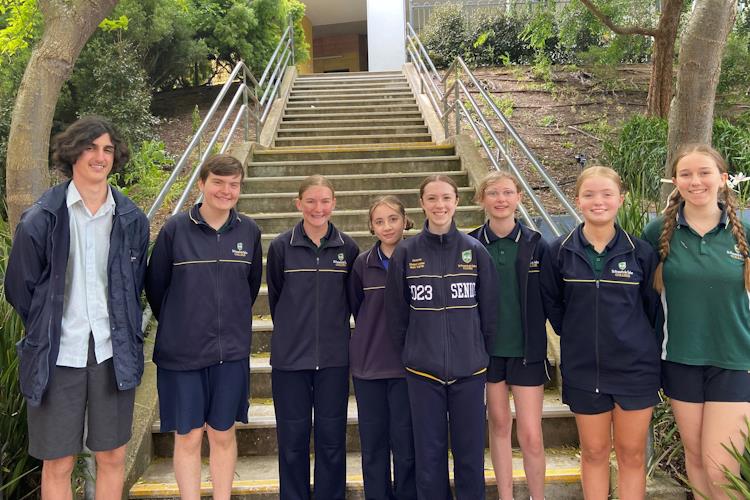 JazZone is a mixed intermediate Jazz-focussed choir from St Francis de Sales College. This choir is an introduction to singing in a Jazz-style as well as an introduction to singing in parts. With the COVID interruptions over the past couple of years, 2023 is the first time that many of our singers have been able to experience performing at large scale events, such as their performance this year at Generations in Jazz in the vocal ensemble division. Students performing this evening include a blend of experience and younger year levels, who together, make some beautiful music. It has become a highlight every year to be able to perform and share music on this night with the Mt Barker community.
Ethan is currently a year 10 student at St Francis de Sales college, and is heavily involved in the music program. He has been learning guitar for 8 years, and through his development has become involved in many of the ensembles at the college which span across a vast range of genres. This year, Ethan has had many performance opportunities including at Generations in Jazz as part of a jazz combo, Cabaret evening and senior music nights in the college rock and pop-rock bands, and more recently, was selected from over 100 applicants to be a supporting solo act at the 2023 Catholic Schools Music Festival. In addition to performance, Ethan has a strong interest in music composition and producing his own music. He is very excited to be making his Mt Barker Carols debut this evening!
Somethin' Else.  The ensemble name, Somethin' Else, is taken from a jazz album by alto saxophonist, Julian Cannonball Adderley, his only album on the Blue Note label, recorded and released in 1958, featuring Miles Davis on Trumpet. 
 
Somethin' Else is an audition group, comprising of students from Years 10-12 under the direction of Mr Joel Ramirez and accompanied by Mr Anthony Janus.  These talented students work hard, mostly on acapella repertoire and more challenging works with complex harmonies.  Previously, the repertoire for this group has had a strong focus of Jazz, however this year, they have enjoyed branching out into other genres. 
Mt Barker High Vocal Ensemble
The Mount Barker High School Vocal Ensemble have been rehearsing together all year performing at assemblies and various other school events. The ensemble are made up of students ranging from years 7 to 10 who all have a passion for music and are directed by Adele Liebelt and Brendan Fitzgerald. The Mount Barker Carols will be their first community event and they are very excited to be a part of this event.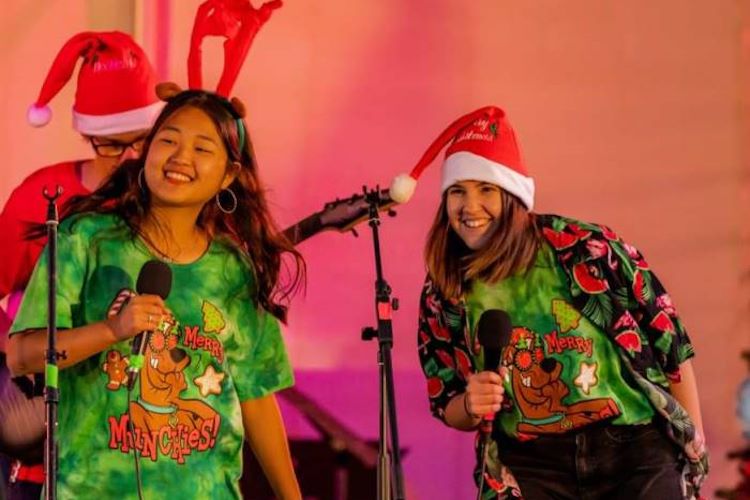 Adelaide Hills Vocational College
The Adelaide Hills Vocational College has an eclectic cohort of students from all over the Adelaide Hills and beyond. College students can learn in an adult environment, gaining pathways into University, VET, and also directly into full and part-time work. Students can study a variety of subjects including Music of which these students have and are undertaking studies in this area. Links with community are also encouraged and forged at the Voc College, as you will see, in our Mt Barker Carols performance with musicians supporting the students from our local community.